How to Become An International Humanitarian Worker
Don't want to spend your life behind a keyboard, in a bland office, making other people money?
The good news is you have a choice. The bad news is that it's an incredibly challenging career - the working conditions, the hours, the stress, the remoteness, or time away from friends and family - the life of an international aid worker is one of sacrifice.
Our world needs talented people to make the decision to work on tough issues. However it's not easy.
Then again it's not all a grind. The experiences, the friendships, the results - all knitted together create a lifestyle, a life choice that is greatly different from the Monday to Friday existence many of us feel trapped in.
Yet despite the need, despite the scale of humanitarian disasters around the world, getting that first job can feel like the toughest challenge of all. Remember, there are many capable people out there similarly committed to making a difference.
With that in mind, here are our tips for making yourself more competitive and landing that first job:
Set specific goals – Know yourself.
What is your motivation to get involved? You may feel you are at a crossroads in life, or you may be leaving university and setting your career direction – whatever your situation, analyse your skills, your weaknesses, your preferences and set specific goals that will guide your search.
Remember be SPECIFIC. A goal is not 'to work for the UN' – too broad. It may be 'to use my financial management skills and qualifications in an African based NGO focusing on gender equity'.
Of course over time your goals will evolve, but we need a starting point.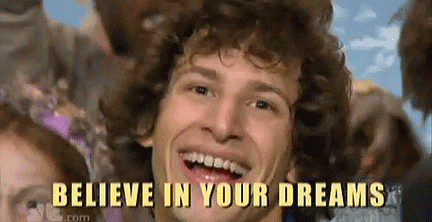 Think outside of the box – 21st century humanitarianism.
The humanitarian aid and development sector, a multi billion dollar beast, is far more diverse than many of us realise. It is not just the NGO sector where social change occurs. There are amazing opportunities across the public, private and community sectors.
Excitingly, with new models of business, we are increasingly seeing people make the decision to help by opening a social enterprise focusing on solving society's most difficult issues, from energy poverty to food security and female education.
Understand the sector – Professionalisation.
Modern development has been occurring for decades. A huge amount of change has happened during this time, and what we see now is an incredibly complex (some may say dysfunctional) sector that requires at least a basic understanding to ensure it is put to work in the right way to drive for sustainable change targeting the people that need it most.
Volunteer, intern – Build experience.
Particularly within the NGO sector the opportunity to volunteer your skill sets to a cause is a great opportunity for you to experience not only working on difficult issues but to gain exposure to the workings of the sector (the good, the bad and the ugly).
Align your skills to sector needs – It's a BIG world.
As we already discussed, the sector is large, diverse and only getting more so as new innovations in social change and tackling the world's problems come online. But helping does not occur in a vacuum. Whether it is responding to a natural disaster or building a functioning healthcare system in the developing world – all skillsets from a range of thematic areas are needed.
Sure, doctors, nurses, hospital administrators and public health professionals are vital to rebuilding a functioning health system, but so are logistics personnel, HR professionals, communications experts, procurement specialists, IT gurus and social media wizards… you get the idea.
Odds are your expert skills are needed.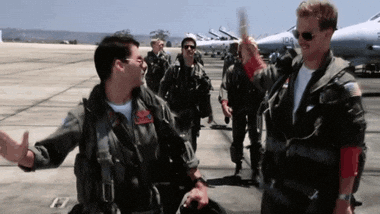 Know where to look – Network.
Ah looking for a job - time consuming frustrating, super exciting, super mind numbing; it can be a roller-coaster ride of emotions – especially if you are ill prepared. Obviously your first touch point (if flying blind) is the Internet. But do not limit your search to the usual job engines for humanitarian work. These sites, in our opinion are great as a gauge of trends in the industry – not only recent humanitarian events, but also funding streams and emergent needs. We could list job sites here, but lets leave that to our Jobs Vault.
Your goal is to tap into the hidden jobs market.
Like many industries the majority of jobs are never advertised - they are filed through recommendations and networks.
Beyond random applications to random job ads, look behind the posting. That is go straight to the organisations website. More often than not there will a number of roles not advertised on external job sites listed on the webpage.
But don't stop there, check out their LinkedIn profile; perhaps there is a 2nd or 3rd degree network you could link with? Because networking is key, the old adage of 'it's not what you know but who you know' is very much alive in the humanitarian sector.
Learn, refine and try again – Persist.
Most important of all, stick to your job search strategy. Random applications to random jobs can be like a turkey shoot. By being strategic, knowing which jobs are where, which ones align to your skills and motivations, and remaining persistent and patient, you stand a better chance of success.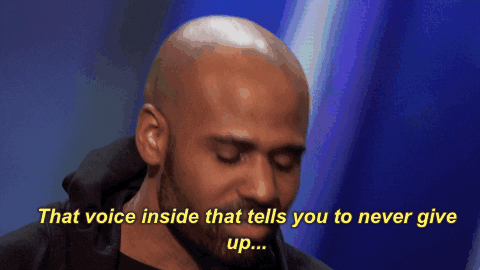 Step by step – Begin at home.
Find a job with a local NGO or community-based organisation. Baby steps people! Look on the usual job search sites that target the domestic market (Seek, Indeed, Ethical Jobs, Pro Bono etc.).
Refine your search for roles in the community sector – you may just find your perfect match. The amount and type of roles in the community sector at home is equally intriguing. Whether it is fundraising with an international NGO's headquarters or project administration with a small NGO focusing on working with the homeless, there is a need for qualified, passionate professionals to make a difference.
This may be the perfect step for you in a long-term process to achieve an offshore posting.
Remember the world needs you and your skills – but it needs them in a targeted, strategic manner that can be focused on solving the challenges humanity faces.
If you are passionate, professional and driven then YOU WILL break into the sector and YOU WILL have a rewarding career helping others less fortunate. And there will come a time when you look back and smile at the journey you took to achieve your goals.
Contact us for a FREE consultation to discuss your humanitarian career options.
Sign up for the next Certificate in Humanitarian Foundations.
Our world's greatest challenges require prepared and talented people... like you!
---
Humanitarian Institute: Meet Australasia's most effective humanitarian training provider!
Our immersive courses help aspiring Aid Workers acquire in-demand skills through hands-on, practical training by professional humanitarians.
Now enrolling students in Australian and New Zealand major cities!